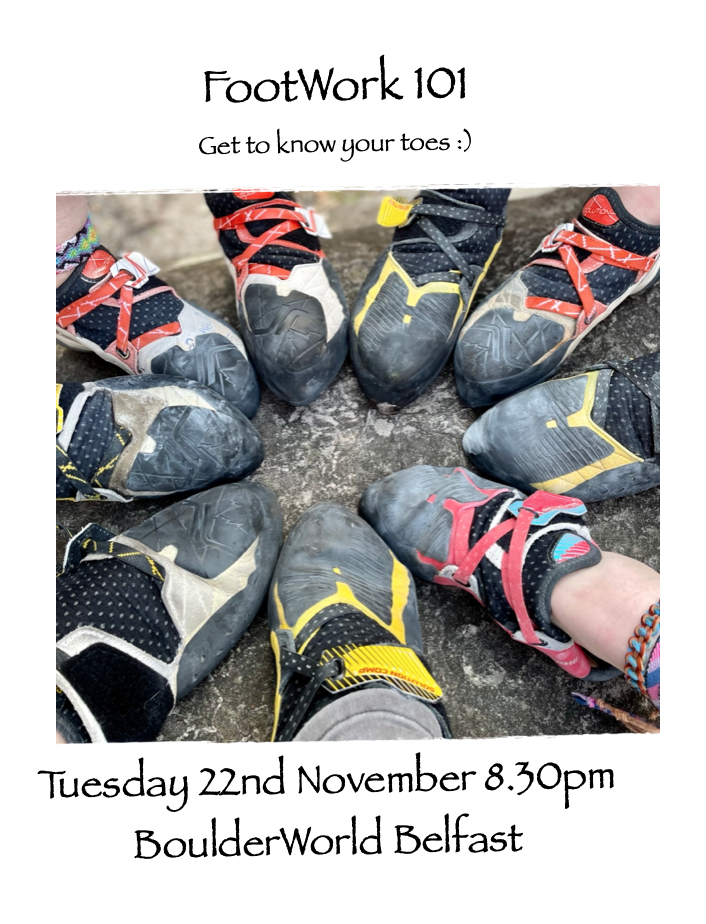 Ever watch some people just walk across those tiny smears like they are stuck to them with glue ? Ever wish you could do the same … Close to moving up a colour but your feet letting you down? Eager to play about on some tiny screw ons and big slopey volmes ?
Then this is for you !
Join Lucy on Tuesday 22nd November 8.30pm for a run through on all things footwork !
Best suited to those climbing Whites, Greens, Yellows and Purples !
Limited spaces so get signed up asap!
Click here to get signed up : https://www.eventbrite.ie/e/footwork-101-tuesday-22nd-november-2022-830pm-tickets-465663360647